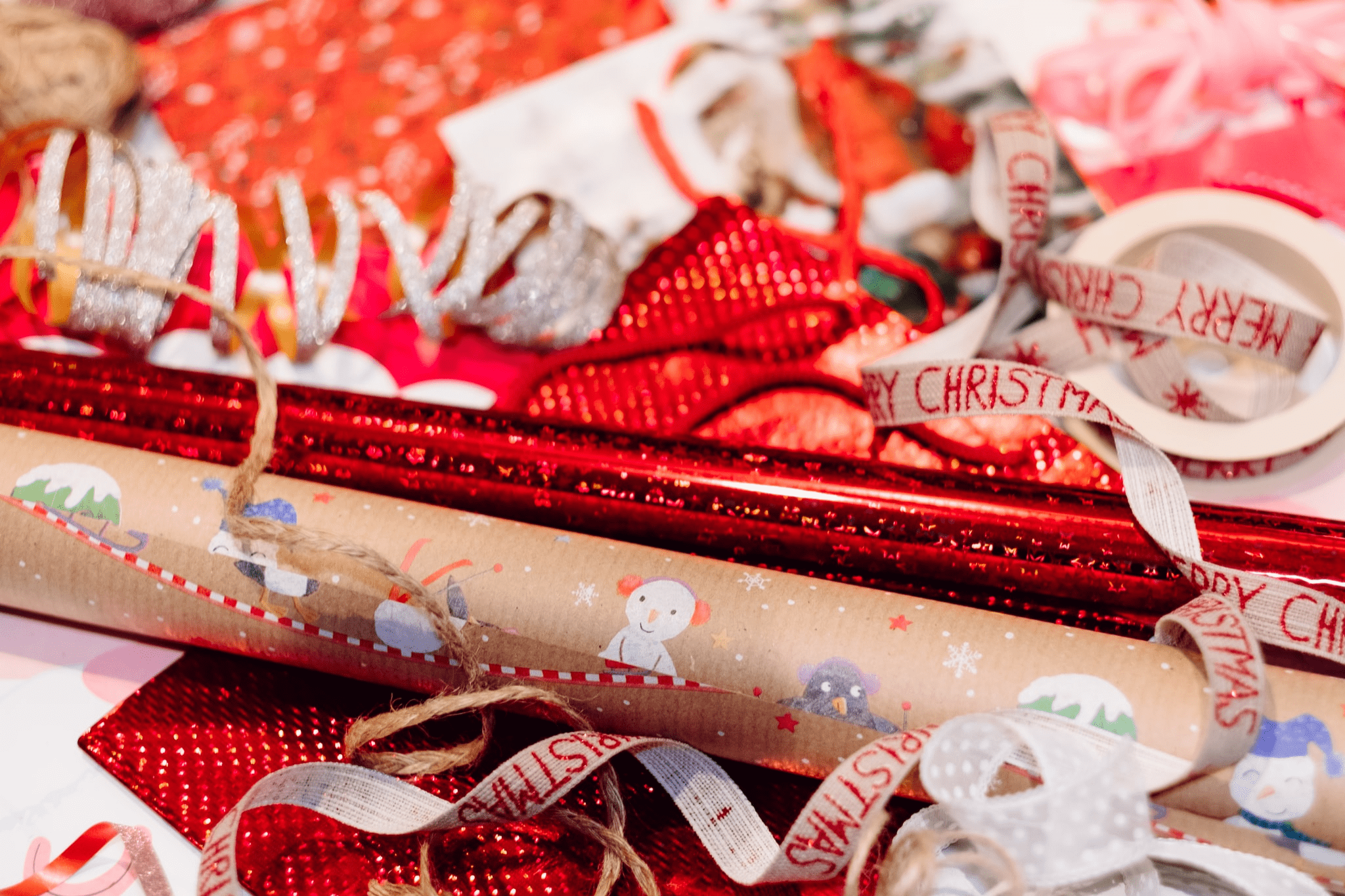 No doubt, 2020 has taught many lessons! Some are good, some not, but my personal hope is that it will spark a wellness revolution in the wake of the awareness that we are a fundamentally sick nation, with only 35% of Americans enjoying good health. That's a lot of people living life tired, without energy, with a compromised immune system and without the joy that life should bring because many live in fear of sickness! Many are still battling the 'Covid 15' when we know that obesity is a risk factor not only for Covid, but for many other diseases.
So, I thought it would be a good idea to encourage some healthier options for gift giving this year! Wouldn't you love to be able to support your friends and family's health? I've made a list of some little more expensive options to stocking stuffers. Remember, Health is an investment, not an expense!
Here goes!
Stuck at home because your gym is closed? Tired of workouts on Zoom? The mirror turns 'less than 2 feet of wall space into a personal fitness studio' and delivers quality workouts in many genres of exercise including: Barre, ballet, Conditioning, pilates, Kettlebell, yoga, boxing, Bootcamp, family fun, Pre and Post natal, stretch, dance cardio, weight training and more! There are live and on demand workouts too ranging from 5 minutes to an hour.
I love that the motivation is behind the mirror and that you have a mirror to check your form. There's something for everyone in the family here!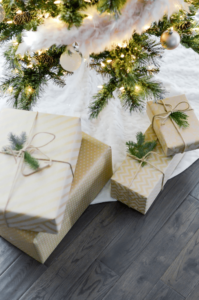 Vitamix Blender:
I've chosen Vitamix but any good blender is a great choice! Vitamix blenders come with a warranty that last many years, and I speak from experience. What to use the blender for, you ask? My favorite, are smoothies you can whip up at any time of day. I use frozen organic fruit, a green superfood powder, collagen powder, alma gooseberry powder, hemp or flaxseeds, almond butter, banana and cocoa powder if I feel like a chocolate twist. But really, you can be really creative here, I think everything tastes good when it's whipped together! And it's so healthy!
The blender can also be used for blending soup with their special attachment jug, the opportunities are endless.
I asked Dr. Sam Sunshine at OC Sports and Wellness what his choices would be for healthy gifts this year, and among others, I will chat about later, he suggested the Oura Ring.
The Oura ring is described as the following on their website:
"Oura is a health technology designed to educate, inform and help users accomplish their individual goals. We combine advanced sensor technology with a minimal form factor and a mobile app to deliver personalized insights each day in the form of 3 scores: Readiness, Sleep and Activity."
Basically, Oura is a ring you wear all day, even in the shower or while swimming, that will monitor your daily habits, track your sleep, and inform you of your overall health. As they say, some of those signals are resting heart rate, body temperature, heart rate variability (HRV), and respiratory rate. Like a little physician on your finger, haha.
Another one of Dr. Sunshine's suggestions, is Heart Math.
What if you could learn to be in a state of coherence, instead of stressed and angry? Your emotions cause your heart to beat either erratically or peacefully. Heart Math trains your heart to stay in a coherent state by training you! Heart Math reduces stress, improves sleep, restores energy, balances emotions, increases your focus and helps you tap into your intuition according to their website.
But you have to stick with it and make it a habit to see the results. I've had clients with amazing feedback about this!
Check them out here, and they have a 25% off sale right now!
Meal delivery service (even one week!)
I don't overwhelm my clients when they're trying to run a home, a family and a business or working hours that leave them sapped of energy and motivation to make a great and healthy meal at the end of the day.
Very often, I propose they sign up for a meal delivery service, and I'll explain why:
It takes the guessing work out of "What are we eating tonight…'
There's very little waste, all produce is enough for a family and condiments are in perfect quantities so you don't have to buy full size versions.
When you compare prices of a weeks groceries to a meal delivery service, it works out pretty competitively.
There is a meal delivery service for every family. Keto? No problem. Omnivores? They've got you. Vegan? That too. My personal favorite is SAKARA and even though it's too pricey for the year, I will use it once every now and again for a week to reset my habits. Some really good ones I've tried are:
sakaralife.com
greenchef.com
blueapron.com
sunbasket.com
Make sure you're ordering ORGANIC produce and especially opt for organic meats and grass fed beef.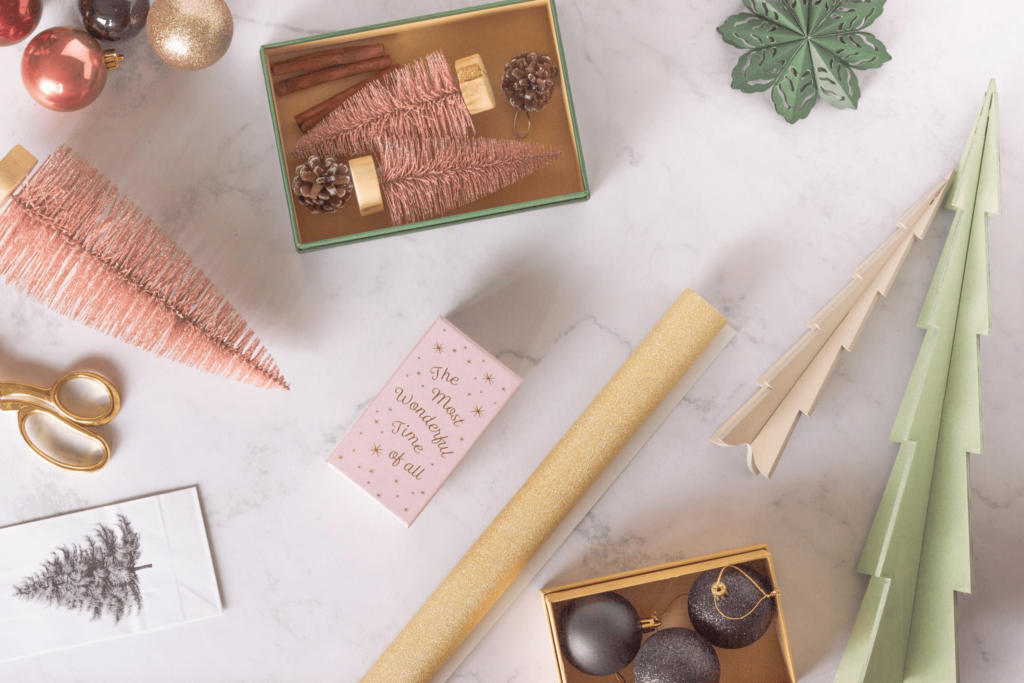 Smaller gifts and Stocking stuffers
This is my favorite part and I could write forever about the gazillion amazing gifts out there, so I have to limit them!
For men and women, environmental toxins present a bigger threat nowadays than our parents ever experienced. With the plethora of chemicals present in the air we breathe, the water we shower in and drink, to the fragrances we love – all contain endocrine disrupting chemicals which wreak havoc with our hormones and increase the risk of cancers and autoimmune disease. I've become passionate about educating the public about ways to reduce our exposure and one of the best personal care and make up companies I know who live the same vision, is Beautycounter.
Beautycounter is a range of high quality clean and effective products that eliminate the toxins that have the potential to damage your health. As an athlete, I love their clean sunscreens, the dew tint moisturizer I use during workouts, the serums and oils that nurture my skin overnight and their make up range is beautiful. They offer ranges for men, teenagers and women and I have begun my children on the same personal care regime. Teach them young!
If you spoke to me 5 years ago about essential oils, I would have smiled, respected your opinion about how amazing they were but thought they were a little 'woo woo'. Flowers and plant oils helping to support health? Yeah. Right.
Then, a friend introduced me to them with a bottle she sent over which was nice but not life changing, and then a few soft gels for the occasional tummy upset.
Cue rare indigestion, I took one and within minutes, my indigestion had resolved. I was sold. I tried more oils and realized that while they are never ever a cure, they are an amazing support to all facets of emotional and physical health. I can talk for hours and hours about them but the reason I love doTerra oils specifically is because they don't contain insecticides and chemicals you may find in off the shelf varieties at grocery stores and pharmacies.
I love their company's philosophy and integrity as a company and help farmers around the world find work amongst many other good things, and their oils are certified therapeutic grade, meaning they are safe.
I loved them so much I became a wellness advocate for them! If you'd love to try some without committing to them, send me an email and I'll send you some samples!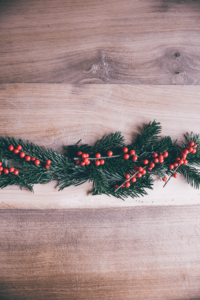 Apps
There are so many good apps out there to support good health! One of my favorites is Headspace.
Headspace is an app that provides hundreds of guided meditations on subjects like focus, exercise and sleep! They offer many varieties for different purposes and start at $12.99 for a month. Why not gift someone with some calm and mindfulness in their lives?
7
Got 7 minutes? Good. 7 is a workout app that runs through circuits of exercises in 7 minutes. Anyone can find 7 minutes, right? No excuses. I've tried it and I loved it! There is a free version but the paid version offers far more variety and features.
Waterlogged
Most of us don't drink enough H2O. This is my greatest downfall. This app will remind you to chug down more of the good stuff!
Elevate: Mind Training
When we're chasing our tails and we're trying to multitask, we don't do our brain any favors. Elevate is a brain training program and helps to improve your focus, speaking abilities, processing speed, memory, math skills and more! There's a personalized program too!
Productive
Habit change is the key to committing to any new, good for you behavior. Productive helps work with your schedule to build positive new habits by setting reminders and analyzing your progress! This app is free with the premium version offering more features.
Books
There is an array of books for all things health and wellness, one can get lost for choice! My favorites this year are:
Beyond Training by Ben Greenfield, especially if you are an athlete!
Boundless by Ben Greenfield
Atomic habits by James Clear
ROAR by Stacy Sims
Hormone Cure by Sara Gottfried
YOU are a BADASS by Jen Sincere
Clean Mama's guide to a healthy home by Becky Rapinchuk
The extremely Busy woman's guide to self care by Suzanne Falter
Smart Moms guide to essential oils by Dr Mariza Snyder
An Edited life by Anna Newton
Stocking stuffers

Gift cards
Some ideas!
Whole Foods – The Disneyland of wholesome shopping. It's my happiest shopping place on earth. A little pricey, but a treat.
Massage – Not only a treat but a necessity for good lymphatic drainage and resolving tight muscles that can lead to all sorts of dysfunction.
Journal for brain dumping and gratitude – A journal to write down stressors so they're out the mind and onto paper does much to alleviate stress. And journaling what you're grateful for is said to set you in a good mood every morning, because really, isn't there so much to be grateful for everyday?
Coffee shop – Nothing like a good coffee with good company. This is so good for the soul!
Organic dark chocolate – Think 75% and higher, full of magnesium and antioxidants!
Meal delivery service – as spoken about above.
Health coach session – A session with a health coach can review lifestyle habits, problem solve areas and pin point issues that need to be taken care of. Certified Health coaches are masters of behavior change, help clients lose weight, and literally help clients to good health sometimes as a team with their physicians.. Most have experienced health problems and have successfully navigated their own journey and are passionate about others do the same.
A gift for you: -$30 off a health coaching session with me. Email me at [email protected] – I have limited spots available. You deserve a road to good health!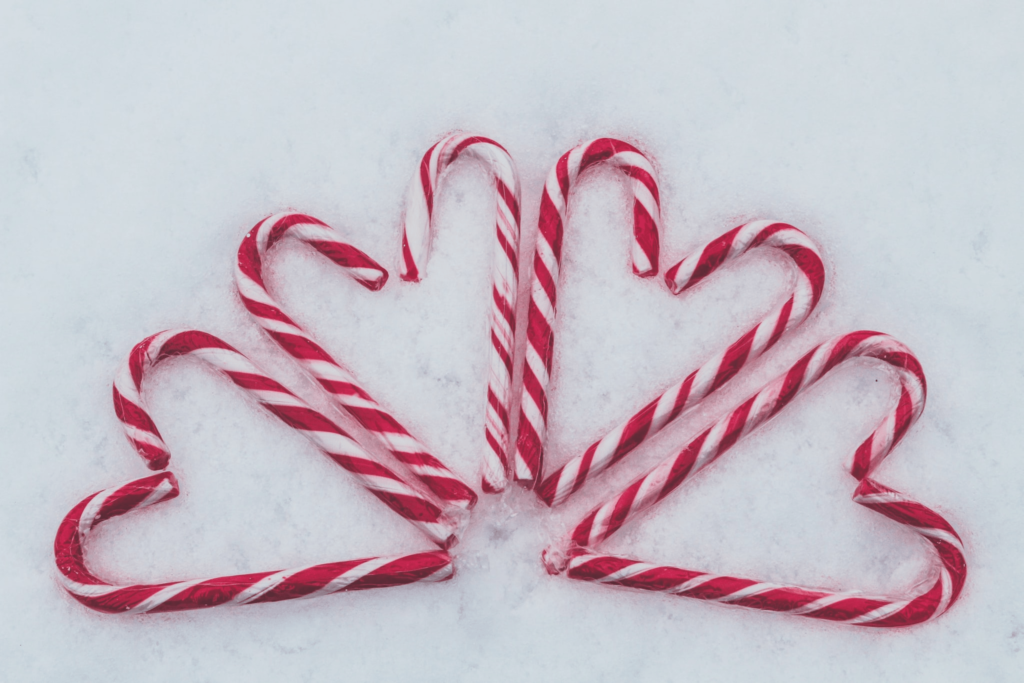 How about gifts for you?
The greatest gift I have found, is the gift of giving. Nothing gives me a greater sense of gratitude and reward than when I help others. This year, why not adopt a child via Compassion?
4 years ago at Christmas, we adopted a little girl in Mexico called Enny. She was 4 then and turned 8 in August. She writes us letters, we write her back and send her gifts and photos. She is precious and we love watching her grow. I guarantee you will love the experience and so many children need sponsors because their living circumstances are so dire.
Adopt a child here: compassion.com
Give to an animal shelter. Spend time every month working with animals or supporting their need for food and resources.
Serve at a food bank or soup kitchen. So rewarding watching others be nourished.
Very often, in order to feel true joy, we have to give to others. Be generous in your love, your time and your resources to help others. Pay it forward. I promise you, the rewards are great. One is good mental and emotional health which transpires into physical health. Remember, the two are interconnected.
And there you go!! Hopefully you'll find something from this list that won't only give joy but will help your loved ones on their way to the healthiest and happiest 2021!
*Dr Sam Sunshine can be contacted at OC Sports and Wellness in Foothill Ranch and is a Medical doctor specializing in functional and sport medicine.